August Workshops and Events!
July 24, 2014
Trellising and Irrigation Workshop
Join The Minnesota Project on August 3rd for our hands-on workshop at the Micro-Farm located at the Emergency Foodshelf Network in New Hope, MN. In this hands-on workshop we'll cover the fundamentals of different larger scale irrigation designs and systems, including their setup and use. We'll have some hands-on opportunities to set up the irrigation system for the Micro-Farm, too. We'll also cover the topic of trellising- meaning supporting plants off of the ground – including different trellising systems and what plants require trellising.
Trellising and Irrigation Workshop
Sunday, August 3rd, 11:00 am – 2:00 pm
Emergency Foodshelf Network – Micro-Farm
8501 54th Avenue N. New Hope, MN 55428
Cost: Free!  Please RSVP online HERE
Our instructor Eric Larsen with Stones Throw Urban Farms will guide us in applying what we learn as we work together to construct trellising and a large-scale irrigation system for our Micro-Farm at Emergency Foodshelf Network.
For more information please call EJ at 651-789-3326

Urban Orchard Tour!
Saturday, August 2nd, 1pm – 4pm
Le Verger de Nadine
4433 Reservoir Blvd, Columbia Heights, MN 55421
Cost: Free! 
RSVP online HERE
Community members Jim Lipka and Nadine Snead invite you to tour their home orchard that has 30 semi-dwarf fruit trees and 72 dwarf apples on a standard urban lot in Columbia Heights. They've got semi-dwarf apples, pears (European and Asian), plums, cherries (Sweet and Sour) and a quince. The orchard includes 72 miniature apples in a Belgian Fence – an espaliered collection of trees pruned in a diamond pattern up against a flat plane. Jim and Nadine have every variety of apple publicly released by the University of Minnesota plus another 20 cold hard varieties in their collection. Most of the trees are fruiting this year. Come and see how one household has converted part of their backyard to fruit production, wild flowers, bird and animal habitat (and still has some lawn left!).
Door prizes, food, and refreshments will be provided. There will also be grafting demonstrations and information about how you can grow fruit and donate your excess to support local food shelves, should you be so lucky as to have too much.

Yardscaping with Fruit: Apples, Berries, Cherries & More!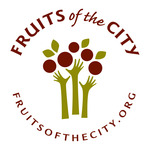 With Rebecca Koetter
Tuesday, August 19th, 6:30 – 8pm
Eastside Food Co-op – Granite Studio Room
2551 Central Avenue NE, Minneapolis, MN 55418
Cost: $20 ($15 for Eastside Co-op Members!)
Register online at www.yardscaping.eventbrite.com
Join the Minnesota Project's Fruits of the City program as we learn more about some of the different varieties of apples, berries, cherries, and plums (and more!) along with the pros and cons of each. Find the perfect fruiting plant(s) for your tastes and yard conditions!
Edible Landscaping is made up of several tiers of plant types and each is very important for maximizing the production of food on your urban landscape. This class will focus on going through some of the different cultivars and species of the tree and shrub layer. Each one of the plants highlighted bear delicious and edible fruits that can be used for fresh eating, baking, juicing, drying, etc.
For more information contact Fruits of the City at 651-789-3321 orFruits@mnproject.org