Be a Micro-Farm Hand
June 23, 2014

No, we don't need micro-hands, we need hands on a micro-farm!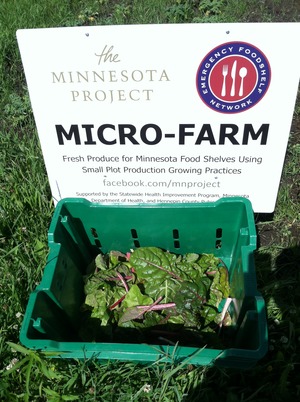 The micro-farm is six weeks old! And despite all the rain we've had we are still on track to have a good first harvest in a few short weeks. We've already had to thin out some of the crops like Swiss Chard, Radishes and Kale! And the Tomatoes are appearing on the plants and we're getting them up in cages and on trellises.
Now is the time when we need lots of tending. The more care we put into this plot project, the better our harvest will be in quality and quantity. We want to get the best food we can to those who are in most need.
We have several days a week as options. Click below to see the schedule and sign up. We'll also be scheduling harvest days when we will need people in the fields and in the warehouse washing and packing. Look for a separate announcement for those.
Every Tuesday, 4-6pm
Every Thursday, 9-11am
These Saturdays: July 5, 19 | Aug. 2, 16, 30 | Sept. 13, 27

8501 54th Ave North, New Hope, MN 55428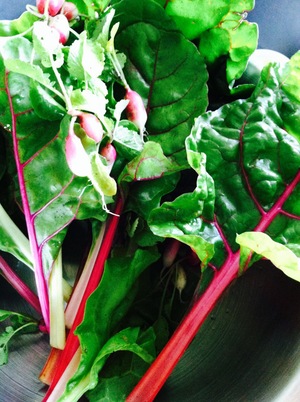 The purpose of the micro-farm is to demonstrate how much produce can be grown on small acreages including a corporate campus worksite.  Please join us in this great initiative!
The Emergency Foodshelf Network is located at: 8501 54th Avenue North, New Hope, MN 55428
For more information please call EJ at The Minnesota Project at 651-789-3326 or email: ejgurley@mnproject.org