2nd Volunteer Planting Day at the Micro-farm, May 31st!
May 21, 2014

Help Create A New Giving Garden!
Volunteer at our 2nd Planting Day on May 31st.
Join The Minnesota Project, the Emergency Foodshelf Network (EFN) and Hennepin County Public Health as we continue planting our Micro-Farm at the EFN campus in New Hope, MN. All produce grown there will benefit EFN and their 100+ partner food shelves.
EFN Giving Garden Volunteer Workday
Saturday May 31, 2014
Two Shifts: 9am – 1:30 or Noon-4:30
8501 54th Ave North, New Hope, MN 55428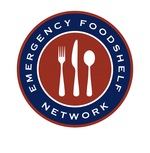 We need energetic people to garden! While experienced gardeners are welcome, those with no or little experience are just fine. We'll train you!  Professional urban farmers from Stone's Throw Farms will provide training in how to do urban food production. You have two shifts to choose from: 9am to 1:30 or Noon-4:30. From Noon to 1:30 we'll be indoors with some training by our professional farming advisors from Stone's Throw Farms.  Please bring your own lunch. We'll provide assorted beverages and snacks.  Sign-up HERE to volunteer.
Come give us a hand! Here's what you can expect:
Transplanting kale, Swiss chard, onions, herbs

Planting from seed – collards, radishes, carrots, beets, potatoes

Setting up irrigation systems- drip irrigation and sprinklers

Weeding

Mulching walkways 
We'll train you on:
Useful tools in production gardening

Irrigation: approach & systems

Harvest & post-harvest handling

Season extension

Basic seed-saving
So wear your hats and gloves, bring sunglasses, sunscreen and boots or shoes that can get muddy and some marked gardening tools if you've got 'em.  We'll be growing food for those in need –  rain or shine!
The purpose of this project is to demonstrate how much produce can be grown on small acreages including a corporate campus worksite.  Please join us in this great initiative!
The Emergency Foodshelf Network is located at: 8501 54th Avenue North, New Hope, MN 55428
For more information please call EJ at 651-789-3326