Welcome!
The Minnesota Project's blog features news, analysis, resources, musings, and events Centered on Sustainability in the areas of clean energy, local food, and conservation agriculture. Visit our Web site to learn more about the organization and our work at www.mnproject.org.

Micro Farm is growing food for area food shelves

The Minnesota Project is partnering with the Emergency Foodshelf Network (EFN) to turn their front yard into a Micro Farm for growing fresh vegetables for the 100+ foodshelves they serve.  All ready over 20 different vegetable varieties are in the ground with the help of many volunteers under the guidance of urban agriculture specialist Eric Larsen of Stone's Throw Urban Farm.  This project will serve as a pilot and the lessons learned and our best practices will be documented and shared with other companies, parks, churches, schools and groups that are interested in creating edible landscapes for growing food for those in need.
In collaboration with Stone's Throw Urban Farm, The Minnesota Project has designed a garden that will maximize the amount of produce grown in a relatively small space.  A hoop house will be constructed later this summer in order to extend the growing season, allowing volunteers to harvest produce even after the first frost.
Fruit trees will also be planted along the sides of their building to make use of all available space.  "We are very excited to have the support of Hennepin County Public Health Department through the MN Department of Health's Statewide Health Improvement Program (SHIP) for this demonstration project.  This Micro Farm will show how intensive small scale farming techniques can be partnered with community volunteers and organizations to grow an abundance of healthy food on a small plot of land.  Even on the front lawn of businesses in an industrial area.  We are proving how community partnerships can impact food insecurity" said David Glenn, The Minnesota Project Executive Director.
All the food grown in the garden has been planted, will be maintained and harvested with the help of volunteers.  The fresh locally grown produce will then be distributed to food shelves throughout the greater Twin Cities Metro area at no cost.  Many foodshelf clients express a desire to eat more produce, so the additional fresh groceries will be a welcome addition at the foodshelves.
"There can be a strong link between food insecurity and obesity" explains Lori Kratchmer, Emergency Foodshelf Network's Executive Director.  "That is why it is so important to find innovative ways to get more quality and nutritious food into the hands of our food shelf partners."
The Minnesota Project is recruiting volunteers throughout the growing season to help with the garden.  If you would like to join that team, please contact EJ Gurley, the project coordinator at The Minnesota Project, 651-789-3325 or email: ejgurley@mnproject.org .   

The Minnesota Project, along with their partners, has been selected as a winner for their Fruits of the City project in the Food Stewardship category for the 20th Annual Environmental Initiative Awards. This program annually honors innovative projects that have achieved extraordinary environmental results by harnessing the power of partnership. Winners were announced at the Environmental Initiative Awards celebration on Thursday, May 22, in Minneapolis.
The Fruits of the City program addresses the lack of access to fresh, healthy fruit for the economically disenfranchised by coordinating teams of volunteers and fruit tree owners to deliver thousands of pounds of fresh fruit to local food shelves and food banks.  This program has harvested and delivered over 230,000 pounds of fruit to over 30 area food shelves since 2009.
"The Minnesota Project and their partners have worked together on a project that is creating a better environment for all Minnesotans," said Mike Harley, executive director of Environmental Initiative.  "We are grateful for their passion and support of our belief that by working together, we can achieve great things."
"We are honored to have been selected and recognized for this great community effort." Says David Glenn who serves as executive director for The Minnesota Project.  "It is a project that brings together efforts of individuals as volunteers and tree owners, farmers as giving orchard owners, corporate sponsors and group volunteer coordinators, food shelves and food banks as food distributors.  All parties react swiftly to food availability and assist in getting this fresh food source to those in need in a timely manner" says Glenn.
"With the help of over 500 volunteers in 2013, the program collected and donated a record 128,000 pounds of fruit that was shared with hungry families throughout the region"  notes Jared Walhowe, coordinator of the Fruits of the City program.  "None of this would be possible without the generosity of our registered fruit tree owners, our supporters and our dedicated volunteers who join us for harvesting events."
Fruit tree owners and volunteers can learn more about how to participate in the Fruits of the City program at www.fruitsofthecity.org or by contacting the program directly at fruits@mnproject.org or 651-789-3321.
The Minnesota Project was also nominated in the Energy and Climate category at this year's Environmental Initiative Awards for their work to retrofit 16 Minnesota poultry facilities with LED lighting technology –reducing energy consumption by approximately 70% with simple paybacks for farmers of 3 years or less.  "The Minnesota Project was especially honored this year to have been nominated as a finalist in two categories, and amongst such a great cadre of exciting projects" said Glenn.  "Our work demonstrates the interconnectedness of energy, food and agriculture – the platforms The Minnesota Project focuses its work."
About the Awards
The Environmental Initiative Awards was established to honor those working in partnership and encourage collaborative approaches to environmental problem solving. From large statewide efforts to small-scale locally based projects, many of Minnesota's most innovative environmental efforts have succeeded as a result of collaboration. The program annually honors innovative projects that have achieved extraordinary environmental results by working in partnership.
About Environmental Initiative
Environmental Initiative is a nonprofit organization that builds partnerships to develop collaborative solutions to Minnesota's environmental problems. Environmental Initiative brings together leaders from nonprofits, businesses, and government agencies to find consensus on critical issues and respond with actions that have measurable, positive environmental outcomes.
About The Minnesota Project
The Minnesota Project is a nonprofit organization championing the sustainable production and equitable distribution of energy and food in communities across Minnesota. To best address the multiple factors that define sustainability, the organization focuses on three areas – the development and efficient use of clean renewable energy, promotion of sustainable agriculture practices and production, and consumption of local, sustainably grown food. Founded more than 30 years ago, today the organization works toward establishing a sustainable Minnesota by 2039 through policy research, education and outreach, as well as developing key ground-up, grassroots initiatives targeted at empowering communities and their leaders. www.mnproject.org.
The Minnesota Department of Commerce will host public webinars on distributed wind topics on May 22, June 5, and June 26. The
webinars will cover a broad range of topics on market developments and best practices, including performance estimation, site assessment, and U.S. Department of Agriculture (USDA) grant application process. To register and learn more, see webinars below:
Distributed Wind Market Overview and Opportunities
Thursday, May 22, 2 p.m. CDT
Presentations by:
Market Developments: Alice Orrell, Pacific Northwest National Laboratory
Best Practices in Turbine Selection & Marketing: Val Stori, Interstate Turbine Advisory Council
USDA Grant Application Process: Charles Newcomb, Endurance Windpower
Panel discussion with these and other industry experts on opportunities for overcoming key market issues and barriers
Best Practices for Distributed Wind Project Development and Installation
Thursday, June 5, 2 p.m. CDT
Presentations by:
Performance Estimation: Trudy Forsyth, Wind Advisor Team
Site Assessment Tools & Techniques: Wes Slaymaker, WES Engineering
Guidelines for Installer Training: Jenny Heinzen, Midwest Renewable Energy Association
Panel discussion with these and other industry experts on opportunities for overcoming key siting and installation issues and barriers
Results of Minnesota Distributed Wind Energy Industry & Market Study
Thursday, June 26, 2 p.m. CDT
This webinar will summarize the findings of a recent study of Minnesota's distributed wind energy markets. The study was conducted by the Minnesota Renewable Energy Society and partners, and was commissioned by the Minnesota Department of Commerce, Division of Energy Resources. The study includes several components: (1) Understanding market barriers & unrealized opportunities for developing Minnesota's wind resources; (2) Developing a better understanding of who participates in Minnesota's distributed wind market; (3) Improving documentation of existing distributed wind installations; (4) Assessing market participants' perceptions of and use of industry best practices in equipment selection & installation, site assessment and operations & maintenance; and (5) Understanding how market participants get their information & communicate with others in the industry.

Help Create A New Giving Garden!
Volunteer at our 2nd Planting Day on May 31st.
Join The Minnesota Project, the Emergency Foodshelf Network (EFN) and Hennepin County Public Health as we continue planting our Micro-Farm at the EFN campus in New Hope, MN. All produce grown there will benefit EFN and their 100+ partner food shelves.
EFN Giving Garden Volunteer Workday
Saturday May 31, 2014
Two Shifts: 9am – 1:30 or Noon-4:30
8501 54th Ave North, New Hope, MN 55428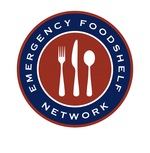 We need energetic people to garden! While experienced gardeners are welcome, those with no or little experience are just fine. We'll train you!  Professional urban farmers from Stone's Throw Farms will provide training in how to do urban food production. You have two shifts to choose from: 9am to 1:30 or Noon-4:30. From Noon to 1:30 we'll be indoors with some training by our professional farming advisors from Stone's Throw Farms.  Please bring your own lunch. We'll provide assorted beverages and snacks.  Sign-up HERE to volunteer.
Come give us a hand! Here's what you can expect:
Transplanting kale, Swiss chard, onions, herbs

Planting from seed – collards, radishes, carrots, beets, potatoes

Setting up irrigation systems- drip irrigation and sprinklers

Weeding

Mulching walkways 
We'll train you on:
Useful tools in production gardening

Irrigation: approach & systems

Harvest & post-harvest handling

Season extension

Basic seed-saving
So wear your hats and gloves, bring sunglasses, sunscreen and boots or shoes that can get muddy and some marked gardening tools if you've got 'em.  We'll be growing food for those in need -  rain or shine!
The purpose of this project is to demonstrate how much produce can be grown on small acreages including a corporate campus worksite.  Please join us in this great initiative!
The Emergency Foodshelf Network is located at: 8501 54th Avenue North, New Hope, MN 55428
For more information please call EJ at 651-789-3326
Learn more by exploring a working honey bee colony with The Beez Kneez!
The Minnesota Project's Fruits of the City program is partnering with The Beez Kneez to offer a hands-on class on bees and pollination at the JD Rivers Children's Garden 2900 Glenwood Ave North Minneapolis, MN 55422 from 6:00 to 7:30 pm on May 20th, 2014.
Honey bees pollinate 1/3 of the food we eat, and they're in trouble.  Beekeepers lose 30-45% of the hives annually.  Learn more about why bees are dying, how important they are to the food we eat, and what we can do to help them.
In this class, we'll put you in a beekeeping suit, we'll open up one of the Beez Kneez hives and learn more by safely exploring a working colony.  Meet the queen, see the brood, and if the hive is ready, taste honey straight from the bees!
What's Happening to the Bees? - A Hands-on, In-Hive Learning Experience

May 20th, 2014 – 6:00 to 7:30 pm

JD Rivers Children's Garden 2900 Glenwood Ave N. Minneapolis, MN 55422
Register online at our Eventbrite registration page.   The cost of the class is $25
About the Presenter: This class is taught by Erin Rupp of The Beez Kneez, www.thebeezkneezdelivery.com.
---
This class is offered as part of an ongoing educational series by The Minnesota Project's Fruits of the City program.
Upcoming 2014 classes include Yardscaping with Fruit  and Fruit Tree Pruning.
For more information on all of our 2014 classes, visit our Fruit Tree Education page.
Email:  Fruits@mnproject.org
Phone: 651-789-3321
www.fruitsofthecity.org
Recently, the Minnesota Department of Natural Resources announced several exciting news items on biomass businesses in Minnesota we thought you should know about:
Segetis announces Minnesota's Hoyt Lakes for the location of their commercial facility.  See the link below on development plans for the Laskin Energy Facility in Hoyt Lakes.  Segetis is a company that MN Business First Stop has been working with for the last couple of years that makes levulinic acid which is a biochemical building block for a variety of other products.  This company is currently located in the Twin Cities area but will be commercializing in NE MN.  We are excited about the possibility to produce this biochemical building block from wood in Minnesota.  http://www.segetis.com/news/news20.html
Forest Service releases second round of Statewide Wood Energy Team Cooperative Grant Agreements.  Last year, MN was successful in being selected as one of five states nationwide to receive funding for our Statewide Wood Energy Team.  USFS has just released another round of funding and is encouraging states to apply.  These grants are targeted at advancing high efficiency wood energy systems that have the capacity to use forest resources.    For more information, visit:  http://www.na.fs.fed.us/werc/swet/2014-rfp.shtm.   Application deadline is May 20th, 2014.
Forest Service releases another round of Hazardous Fuel to Energy grants. The U.S. Forest Service requests proposals for wood energy projects that require engineering services necessary for final design and cost analysis. The Hazardous Fuels Wood to Energy (W2E) Grant Program will fund projects for which some or all the woody biomass is generated from National Forest Service System lands as a result of hazardous fuel treatments, forest restoration activities insect and disease mitigation, catastrophic weather events, or thinning overstocked stands. http://www.gpo.gov/fdsys/pkg/FR-2014-04-22/html/2014-08778.htm.
Biomass App and Community Handbook available for understanding and estimating costs savings with high efficiency wood energy systems now available.  The Forest Service today also released an eBook which contains a Wood Energy Financial App that allows users to do a simple and quick analysis to see if wood energy is a viable alternative for their community or small business. The App, which can be accessed from the Web or an eBook, is available at www.woodenergy.umn.edu.  The App and eBook were developed through a partnership with Dr. Dennis Becker, associate professor and Dr. Steve Taft, extension economist at the University of Minnesota; Eini Lowell, wood technology specialist at the Pacific Northwest Research Station; Dan Bihn, engineer at Bihn Systems and Roy Anderson, senior consultant at The Beck Group.
MN's Statewide Wood Energy Team (SWET) ramps up facility visits.  MN's Statewide Wood Energy Team is beginning to increase the number of on-site facility evaluations performed to help commercial scale facilities reliant on delivered fuels understand the benefits of high efficiency wood energy systems.  These half day site analyses are free to the facility and present facility owners with a condensed report of their wood energy options.  To learn more about eligibility or to schedule a facility visit, please contact:  Anna.Dirkswager@state.mn.us or visit:  http://www.dnr.state.mn.us/forestry/biomass/swet.html
The Department of Energy's Loan Programs Office (LPO) is holding a public meeting on its recently released draft Renewable Energy and Efficient Energy Projects Loan Guarantee Solicitation, which would make as much as $4 billion in loan guarantees available to support innovative renewable energy and energy efficiency projects.
Department of Energy officials will be available in the Twin Cities, MN on May 6th to provide information on the draft solicitation and the application requirements.  They will also be accepting public comments on the draft solicitation.  They will not be able to discuss specific projects or to answer questions.  The details for the public meeting are here:
WHEN: Tuesday, May 6th at 1:00 p.m.
WHERE: University of Minnesota, Twin Cities
Institute on the Environment
Learning & Environmental Sciences,
Room-380
1954 Buford Avenue
Saint Paul, Minnesota
FOR MORE INFORMATION: Nasir Ahmed
Nasir.Ahmed@hq.doe.gov
This meeting is open to the public.