Welcome!
The Minnesota Project's blog features news, analysis, resources, musings, and events Centered on Sustainability in the areas of clean energy, local food, and conservation agriculture. Visit our Web site to learn more about the organization and our work at www.mnproject.org.
The Minnesota Department of Agriculture recently announced available funding for farmers through the Livestock Investment Grant Program (LIGP). The grant application period closes December 10th.
Successful applicants will be reimbursed ten percent of the first $500,000 of proposed investment, with a minimum investment of $4,000. In other words, grant awards range between $50,000 (total lifetime) to $400. Qualifying projects include investment in buildings and capitol that have been purchased following the receipt of the award, meaning the project must not start until notification of an award from the Minnesota Department of Agriculture.
Authorized expenditures cover the purchase, construction, and/or improvement of facilities for the production of livestock, including energy efficient equipment like LED lights, plate coolers, high volume low speed fans, variable speed drives, and more! Also eligible are livestock producers who have suffered from a natural disaster. The grant does not cover, however, the purchase of new land and livestock, as well as the cost of debt refinancing.
Grant applicants are scored competitively based partly on the following metrics:
Does the project improve profitability or efficiency?
Does the investment have a positive impact on the environment?
Does the project bring new livestock and employment opportunities into the area?
The application period is open and available online here with helpful instructions included. Again, individuals have until December 10, 2014 to submit their applications online or in paper format.
Started in 2008 as part of the Agricultural Growth, Research, and Innovation Program (AGRI), the Livestock Investment Grant program was designed to promote the long-term development of Minnesota's $7 billion dollar livestock industry. Since then, grant recipients have invested approximately $93 million into improving their livestock operation! These grants not only help support the industry statewide, but also improve its competitiveness nationally. And in some instances, investments spent on modernizing equipment and similar improvements have helped accelerate the farm passage to their children.
If you have any questions or need any assistance with the application process, please contact The Minnesota Project's Energy Program Director Fritz Ebinger, by phone at (651) 789-3330, or by email at FEbinger@mnproject.org. Good luck and capture those savings!
Do you have a fruit tree in your backyard, or are
 considering planting one? Interested in learning more about caring for and maintaining your tree?
It's time to learn. Say "Goodbye" to poor quality fruit littering your lawn and unseemly wild branches, and say "Hello" to delicious fresh fruit and a happier healthier tree. Come to The Minnesota Project's Fruits of the City Fruit Tree Pruning Class on Saturday, November 22nd.
For more information and to sign up, click here: https://www.eventbrite.com/e/fruit-tree-pruning-tickets-12310385695
The class will take place at The Dodge Nature Center's Farm Education Building, and consists of two sessions. The first session will be a lecture by Jeffery Johnson of the Minnesota Landscape Arboretum, and the second session will be an outdoor demonstration of pruning (including guided practice time). After attending, students will have a working knowledge on pruning theory, and practical hands-on experience.
This class is offered as part of an ongoing educational series by The Minnesota Project's Fruits of the City program.
One of our main objectives at The Minnesota Project is to help lower farmers' production costs through conservation (consuming less energy) and energy efficiency (producing more with the same or less energy). If there's a program offering financial assistance for new, energy efficient equipment, we encourage you to capture those savings!
On that note, we want to direct your attention to a USDA program called EQIP (Environmental Quality Incentives Program), under the NRCS (National Resource Conservation Service).  EQIP provides significant funding for energy and land conservation projects. EQIP has three "ranking and scoring" deadlines set this year for October 17, November 14th and December 19th.  Applications are accepted on a rolling basis, so if you missed the October 17th deadline, go ahead and submit for the November and December dates.
If you are interested in taking control of rising energy costs, use your first EQIP application to apply for an Agricultural Energy Management Plan. Step one for an agricultural energy management plan through EQIP is a farm energy audit.  Fortunately, EQIP provides funding for all requested farm energy audits.  Two weeks after your EQIP application, the NRCS office will provide you with an approval letter.  Then, you arrange for a Technical Service Provider (TSP) to visit your farm to assess your energy consumption by examining equipment, lamp fixtures, pumps, motors, insulation, etc.  The TSP will provide you with an extensive report, including recommended equipment upgrades or operational changes.  Once you have the report and show it to the NRCS officer, the NRCS writes a check for the value of the report you will use to pay the TSP.  In brief, the audit is provided at no cost to the farmer.
Once you've had a farm energy audit, you may apply to EQIP a second time for financial assistance on an energy conservation plan.  Conservation plans include lighting, ventilation, variable speed drives, and other upgrades.  Please note securing financial assistance through EQIP is not guaranteed. Applicants in the EQIP program compete with others across the state and are ranked and scored based on a number of factors, including cost effectiveness, kilowatt hour savings, the magnitude of expected environmental benefits, and project duration.
Most rural electric associations also offer financial assistance on new equipment. But unlike the USDA-NRCS, which will not provide financial assistance for projects that have started without their approval, rural electric associations will provide rebates for projects already installed, as long as the producer can show his costs and receipts. That is why we strongly suggest you apply to EQIP first, but ONLY if it's right for you. We just don't want you to miss any "free" money to help buy a new variable speed drive pump for your dairy farm or new LED lighting for your turkey barn. (And if you have natural resource concerns, you could also qualify for land-based conservation planning!). Nonetheless, it is still best practice to call your local utility and USDA service center rep before you start a project.
Local REA, USDA-EQIP, or both – we don't care! We just encourage you to upgrade to technologies with paybacks and financing that work for your operation.
If you have any questions or need any assistance with the application process, please contact our Energy Program Director Fritz Ebinger, by phone at (651) 789-3330, or by email at FEbinger@mnproject.org.
Fresh produce is one of the most expensive and perishable items for food shelves to purchase, but it is also vital for preventing chronic diseases and living a healthy lifestyle. This "food gap" is created when families-in-need who could benefit the most from access to produce, are denied due to financial difficulty.
The Minnesota Project has been working to alleviate the affects of this food gap, and took direct action last Saturday, September 27, when a generous group of volunteers and leaders installed twenty-five apple trees on the property of the The Food Group (formerly the Emergency Food Network) which is a full service a food bank that supplies nourishment to over one-hundred hunger relief partners in the area.
This slideshow requires JavaScript.
The apple trees (five trees each of five varieties; Zestar!, Chestnut, Fireside, Red McIntosh, and Keepsake) once ready for harvest will supply the food bank with fresh, local, and high-quality produce. This will aid the food bank in conserving funds to purchase other essential items, and provide their visitors with much appreciated delicious and healthy fruit.
Last May, The Minnesota Project also installed a 'micro-farm' on the same property to supply the food bank with various sustainably raised vegetables and herbs during the entire growing season, and have already successfully donated thousands of pounds of produce.
Did you know that you can donate fresh produce from your garden to local food shelves? Read our Toolkit for more information, especially if you are interested in establishing a donation system between your community garden and local food shelf. http://gardengleaning.org/resources/garden-gleaning-project-toolkit/
If you are interesting in volunteering for any of The Minnesota Project's programs, visit http://fruitsofthecity.volunteerhub.com/events/indexhub to sign up!
Help Construct a Hoop House


Join The Minnesota Project on Saturday, September 27th as we erect a hoop house at our Micro-Farm located at the Emergency Foodshelf Network in New Hope, MN. Volunteers are needed to assist with preparing the rows, constructing a 25′ X 50′ hoop house and with planting.
Hoop House Building Day
Saturday, September 27th, 9:00am – 1pm
Emergency Foodshelf Network – Micro-Farm
8501 54th Avenue N. New Hope, MN 55428
Cost: Free!
Register online HERE
Eric Larsen with Stones Throw Urban Farms will guide us as we work together to construct a hoop house season extension system for our Micro-Farm at Emergency Foodshelf Network.
For more information please call EJ at 651-789-3326
Fruit Tree Planting Workshop


Help us plant 20+ apple trees and grow fruit for local food shelves! In this workshop we'll learn basic fruit tree care and planting techniques and apply what we learn as we plant fruit trees at the Micro-Farm that will be used to help those in need for years to come. Volunteers are need to help dig, plant, and stake fruit trees. The workshop includes a brief indoor lecture followed by a guided hands-on opportunity to plant fruit trees.
Fruit Tree Planing Workshop
With Rebecca Koetter
Saturday, September 27th, 9:00am – Noon
Emergency Foodshelf Network – Micro-Farm
8501 54th Avenue N. New Hope, MN 55428
Cost: Free!
Register online HERE
About the presenter: Rebecca Koetter is a consultant working with various edible trees and shrubs throughout the Metro area. She has experience designing, selecting, implementing, harvesting and processing from nearly every fruit from a woody plant growing in MN. Rebecca has an undergraduate from Dept. of Forest Resources, Master's degree from College of Food, Agricultural and Natural Resources Science and worked with the Dept. of Forest Resources, University of Minnesota for five years.
For more information contact  Jared at 651-789-3321 or Fruits@mnproject.org
It's Harvest Season for Fruits of the City!


Harvest season for Minnesota apples and pears is here and The Minnesota Project's Fruits of the City program needs your help gleaning fruit for local food shelves. Volunteer gleaners are needed to assist with harvesting fruit trees in backyards throughout the Twin Cities metro area and at nearby orchards.  
Be sure to visit Fruits of the City's VolunteerHub page to see all of our posted volunteer opportunities. Events will be updated regularly and you're sure to find a tree near you. Throughout September and October there will be plenty of opportunities to harvest for those in need. Visit www.fruitsofthecity.volunteerhub.com for more information.
About The Minnesota Project
The Minnesota Project is a nonprofit organization championing the sustainable production and equitable distribution of energy and food in communities across Minnesota. To best address the multiple factors that define sustainability, the organization focuses on three areas – the development and efficient use of clean renewable energy, promotion of sustainable agriculture practices and production, and consumption of local, sustainably grown food. Founded more than 30 years ago, today the organization works toward establishing a sustainable Minnesota by 2039 through education and outreach, as well as developing key ground-up, grassroots initiatives targeted at empowering communities and their leaders. www.mnproject.org.
To stay up-to-date with all the latest Minnesota Project news and activities, be sure to "like" us on Facebook at www.facebook.com/mnproject, "follow" us on Twitter at www.twitter.com/themnproject and visit us at www.mnproject.org 
Thursday, August 7th will be a day remembered as the true 'kick-off' of the Rural Minnesota Energy Board's PACE program—and it happened in style. Senator Al Franken made a stop at the Blue Line Travel Center to commemorate the first PACE project in the Rural Minnesota Energy Board territory. Larry and Deb Potter of the Blue Line will undertake a $74,000 outdoor lighting retrofit project which will replace all the bulbs in the outdoor canopy, building fascia, and pole fixtures with high efficiency LED fixtures.
The project will be financed by the Rural Minnesota Energy Board's PACE program. Preliminary estimates project a savings of more than $14,000 in annual energy savings which more than offsets the payments on the project. This means the business will see an immediate improvement on the bottom line.
Franken addressed the group of nearly 25 supporters saying "It's really a win-win situation. Not only do you improve your energy efficiency and use less power, you save money. You save money every year once retrofits have been installed and then you can reinvest that money, whether it is in hiring other people or maybe expanding or making other improvements. That's why I have been a champion of retrofits a long time."
The Blue Line Travel Center construction phase will begin in late August with a completion date in September 2014.
Trellising and Irrigation Workshop
Join The Minnesota Project on August 3rd for our hands-on workshop at the Micro-Farm located at the Emergency Foodshelf Network in New Hope, MN. In this hands-on workshop we'll cover the fundamentals of different larger scale irrigation designs and systems, including their setup and use. We'll have some hands-on opportunities to set up the irrigation system for the Micro-Farm, too. We'll also cover the topic of trellising- meaning supporting plants off of the ground – including different trellising systems and what plants require trellising.
Trellising and Irrigation Workshop
Sunday, August 3rd, 11:00 am – 2:00 pm
Emergency Foodshelf Network – Micro-Farm
8501 54th Avenue N. New Hope, MN 55428
Cost: Free!  Please RSVP online HERE
Our instructor Eric Larsen with Stones Throw Urban Farms will guide us in applying what we learn as we work together to construct trellising and a large-scale irrigation system for our Micro-Farm at Emergency Foodshelf Network.
For more information please call EJ at 651-789-3326

Urban Orchard Tour!
Saturday, August 2nd, 1pm – 4pm
Le Verger de Nadine
4433 Reservoir Blvd, Columbia Heights, MN 55421
Cost: Free! 
RSVP online HERE
Community members Jim Lipka and Nadine Snead invite you to tour their home orchard that has 30 semi-dwarf fruit trees and 72 dwarf apples on a standard urban lot in Columbia Heights. They've got semi-dwarf apples, pears (European and Asian), plums, cherries (Sweet and Sour) and a quince. The orchard includes 72 miniature apples in a Belgian Fence – an espaliered collection of trees pruned in a diamond pattern up against a flat plane. Jim and Nadine have every variety of apple publicly released by the University of Minnesota plus another 20 cold hard varieties in their collection. Most of the trees are fruiting this year. Come and see how one household has converted part of their backyard to fruit production, wild flowers, bird and animal habitat (and still has some lawn left!).
Door prizes, food, and refreshments will be provided. There will also be grafting demonstrations and information about how you can grow fruit and donate your excess to support local food shelves, should you be so lucky as to have too much.

Yardscaping with Fruit: Apples, Berries, Cherries & More!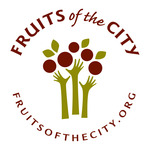 With Rebecca Koetter
Tuesday, August 19th, 6:30 – 8pm
Eastside Food Co-op – Granite Studio Room
2551 Central Avenue NE, Minneapolis, MN 55418
Cost: $20 ($15 for Eastside Co-op Members!)
Register online at www.yardscaping.eventbrite.com
Join the Minnesota Project's Fruits of the City program as we learn more about some of the different varieties of apples, berries, cherries, and plums (and more!) along with the pros and cons of each. Find the perfect fruiting plant(s) for your tastes and yard conditions!
Edible Landscaping is made up of several tiers of plant types and each is very important for maximizing the production of food on your urban landscape. This class will focus on going through some of the different cultivars and species of the tree and shrub layer. Each one of the plants highlighted bear delicious and edible fruits that can be used for fresh eating, baking, juicing, drying, etc.
For more information contact Fruits of the City at 651-789-3321 orFruits@mnproject.org